In compliance with President Trump's call for continued social distancing during the COVID-19 pandemic, the Archdiocese of Atlanta has extended the suspension of public masses through April 19. Palm Sunday, the celebration of Jesus' triumphal entry into Jerusalem marking the start of Holy Week and the final days of His earthly ministry, is on April 5 this year. We may be forced to celebrate this holy day in isolation from our parish families, but the Missionaries of the Holy Spirit have an idea for a wonderful way to connect with other christians and publicly acknowledge Palm Sunday.  Check out their recent Facebook post.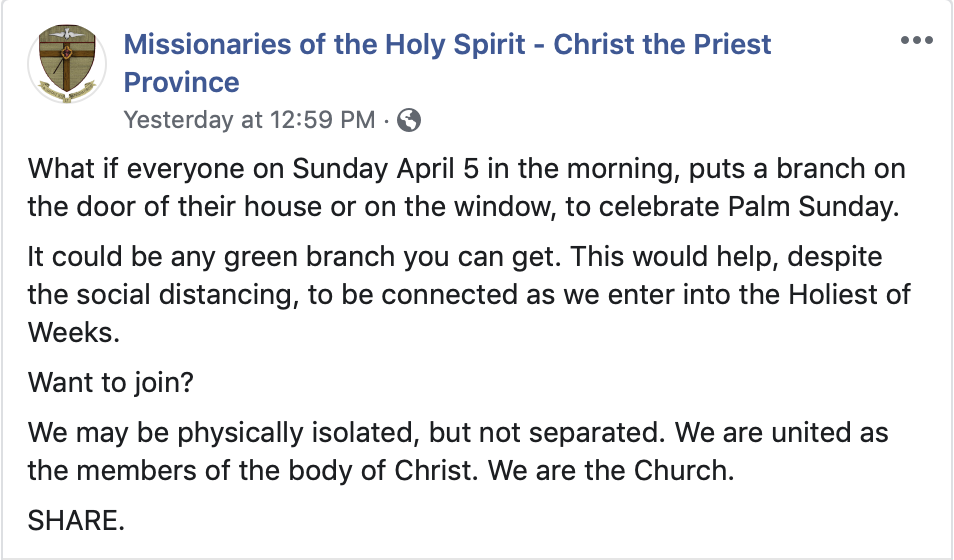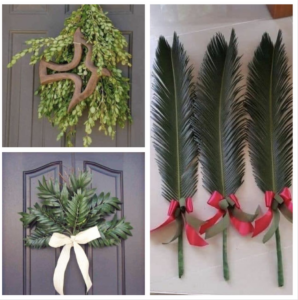 "We may be physically isolated, but we are not separated. We are united as the members of the body of Christ. We are the Church." Let's do this!
Share photos of your Palm Sunday displays to Everyday Catholic on Facebook!